Description
The Almond Freshtheme emphasizes simplicity, balance, and alignment. Highlight only the most necessary content and features. It comes with six custom blocks to display key information on the homepage. The colors and style of each component are configured separately – allowing full flexibility to brand your Freshdesk Portal. Also, when you purchase any Taaza theme, theme installation and branding service are included in the price.
Check out some sample designs below or see this page for more examples.
Theme Features
Customize the header and footer, display your logo, change the background color, and include additional links.
Header:
Footer:
Hero Image – Showcase your portal with a hero image that represents your brand. The hero unit height can be adjusted as well.
Custom blocks – These blocks are great to highlight key information on the portal homepage.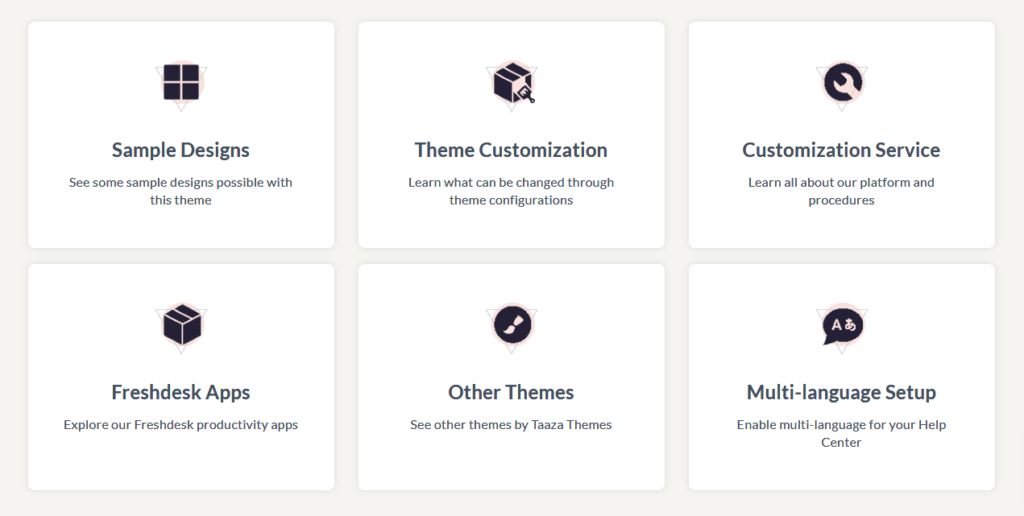 Video blocks – Similar to custom blocks, these blocks are great to display product videos, how-to videos right on the portal homepage.
Article Formatting components – use these to show various formats such as tabs, accordions, call-out boxes for information, alert, warning, etc.